Yard Signs
View Sign Gallery
Do you need to advertise your business, a conference, or another kind of special event?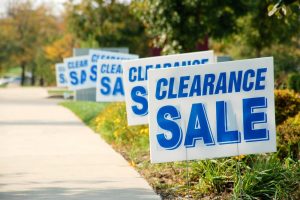 Also known as coroplast signs or bandit signs, yard signs are the ideal way to promote your next event, to educate your potential clients, or to support your favorite political party without needing to invest a lot of money.
Orlando Sign Company makes the most affordable, high-quality yard signs in town! Thanks to our modern equipment and skilled technicians, we offer any type of yard signs, banners, and promotional signs you may need for your business.
Call Orlando Sign Company today at (407) 890-8813 for your Free Consultation with a Yard Sign Specialist!
Promotional Signs for Business
Regardless of your industry or area of activity, yard signs are among the most effective promotional tools. We design compelling, impactful and durable yard signs to create brand awareness and increase your visibility, whether you are a non-profit organization, a small business or a retail store.
Here are a few of the most common uses of yard signs:
Build awareness for a special event such as trade fairs, garage sales, and vacation bible school
Advertise the services you offer
Alert your customers to new or seasonal products in your offer
Inform your guests about important things they need to know when visiting your facility
We are a full-service sign agency. This means we take care of all stages of your signage project, including custom design and installation. We can use your graphic design, if you have one, or develop original graphics to match your branding guidelines. Depending on the situation, we may also offer same day or next day production. We take pride in delivering seamless results, whether you need single color prints or full-color layouts. With us, your project will be completed quickly, at the highest quality standards, and within your budget limits.
Custom Real Estate Signage
Yard signs are common for many types of businesses, but there's one industry where they are preferred above any other promotional materials, real estate agents.
They use yard signs for open houses and for all buildings that are for sale. They use these signs to advertise the real estate properties, but also to create awareness for their name, and to offer additional information to potential clients.
We can customize your signs as you want. Furthermore, we can create customized real estate sign holders, as well as a wide range of other signage materials such as lobby signs, banners, and storefront signs.
Political & Campaign Signs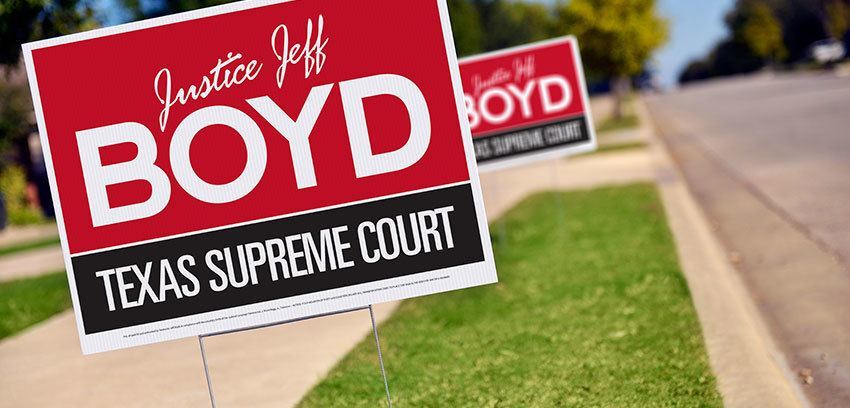 Yard signs can also be used during election season. Their affordability and their portability make these signs ideal for promoting a political party or a candidate. Candidates also make use of such signs, because they are an inexpensive way of boosting their popularity amongst constituents.
These signs are usually given away during rallies, but they can also be available for ordering on your campaign website. You can even hand them yourself to people in your neighborhood. These signs can create an excellent visibility for your campaign, increasing your name recognition and boosting your chances to get elected.
Free Yard Sign Consultation
Our sign shop offers you the fastest service in this area. With us, you won't need to place your order online and wait for days, hoping your materials are going to come out right. We will produce a sample for you so that you can be certain you're going to get the result you expect. Call us today!
Call Orlando Sign Company today at (407) 890-8813 for your Free Consultation with a Yard Sign Specialist!