Durable Custom Monument Signs
View Monument Sign Gallery
Monument signs are generally found at the entrance to all kinds of buildings like schools or corporate facilities. They create an entrance that is more impressive.
A monument sign stands on its own and is made out of brick, concrete, marble, stone, or a metal structure. It also includes your business's name and other information you want on it. This kind of sign complements the building sign you already have up so people have a nice experience from when they first see the building to when they enter it. Orlando Sign Company offers high quality signs that are memorable and they will set your company apart from the competition you have.
Call Orlando Sign Company today at (407) 890-8813 for a Free Consultation with a Monument Sign Specialist!
An Impressive Entrance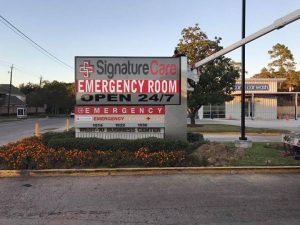 This kind of sign is a smart investment for many types of companies. These signs are impressive, memorable, and eye catching so they leave an impression on people that pass it by.
Monument signs generally sit at eye-level so there isn't a pillar or anything else needed to support it. Without having these support elements, you don't have to worry about how long the sign will last because it will just be a big slab of a sign that sits on its own.
Multi-Tenant Monument Signs
One way to use a monument sign is to put it near a business park or other multi-building facilities. We have multi-tenant signs that can come with the names of different companies on it or you can use it as a directory so people know where to go when they pull in.
If you wish to get a high quality sign that catches peoples' eyes, then you need a monument sign.
Custom Signs for Every Budget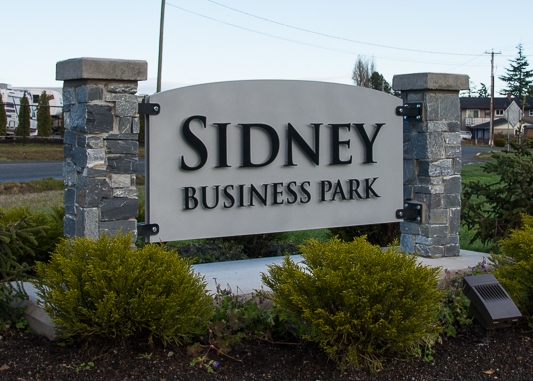 We make our signs in a custom way so they can fit your budget, needs, and specifications. We have plenty of size options and material types so we can design a great monument sign for your company.
Whether you want a big sign that stops people or one that's a little simple, we're able to use our experience in sign making to make what you need.
Free Monument Sign Consultation
Orlando Sign Company is your local source for attractive, durable custom monument signs that showcase the professionalism and longevity of your brand and business.
Call Orlando Sign Company today at (407) 890-8813 for a Free Consultation with a Monument Sign Specialist!