Custom Vinyl Wall Murals
View Wall Mural Gallery
If you are in search for appealing and long-lasting wall murals or graphics, Orlando Sign Company may be exactly what you need.
Our vinyl specialists will work together with you to create wall murals that are going to change to look of your offices for the better. You can showcase your top values on the walls of a hallway, or display a simple logo at the entrance.
We will create, manufacture and install your materials, regardless their size, purpose or intended location. We are experts in creating business signage and wall murals for a wide range of purposes. Our expert graphic designers will help you execute your creative ideas or simply find suitable layouts for a blank wall you feel like using. We have the skills and the experience needed to turn a dull wall into a creative canvas to showcase your brand or your promotional messages.
Call Orlando Sign Company at (407) 890-8813 for a Free Consultation with a Wall Mural Specialist!
Complete Design Control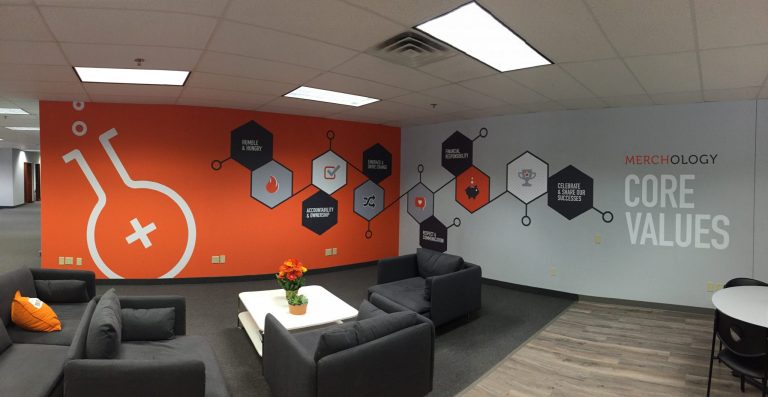 Our vinyl specialists at Orlando Sign Company are experienced in creating custom wall murals to fit specific requirements, purposes and spaces. We only use the bets vinyl available today to create durable products that look amazing. Our agency can handle various projects, from small decals and logos to huge branding graphics that tell the story of your business in the most compelling manner.
Have you changed your brand identity? Good news! Our murals can be removed without damaging the walls. Once you get rid of them, you can leave your walls plain like this, or cover them again in vinyl sheets featuring your new branding or your latest promotions.
Full-Service Wall Vinyl Company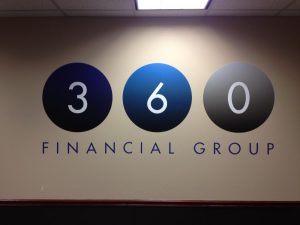 You are welcome to use our services even in the absence of any creative idea. We have expert graphic designers who know how to develop and implement powerful concepts that can illustrate the very essence of your business. We are going to assist you from the very first creative draft to the moment when your mural will be installed. If needed, we can come to your place to measure the space, in order to find the perfect design to fit into it.
The biggest advantage offered by Orlando Sign Company is that we use only the best materials available today. This makes our products not only durable and beautiful, but also versatile in regard to the finish and the texture of the vinyl.
Professional Vinyl Mural Installers
If needed, vinyl can be self installed. Nonetheless, large sheets are difficult to handle, so they usually form annoying bubbles and creases that ruin the effect of the visuals. This is why, our advice to you is to hire a professional vinyl installer to handle big projects. This will maximize your chances to obtain a perfect result. Moreover, in case you hire Orlando Sign Company to do it, you have the warranty of free replacements, should any damage occur during the work. You have to understand that we can't offer you the same conditions in case you decide to install the murals yourself.
Free Wall Mural Consultation
Our most important mission at Orlando Sign Company is to offer our clients excellent products and reliable advice. We will do everything in our power to become your one-stop shop for all wall signage needs. Thanks to our materials and design skills, your business will always have the professional look that attracts clients.
Call Orlando Sign Company at (407) 890-8813 for a Free Consultation with a Wall Mural Expert!