Lighted Signs
View Sign Gallery
If you would like to see your business outshine all of the competition, then try custom lighted signage for your outdoors.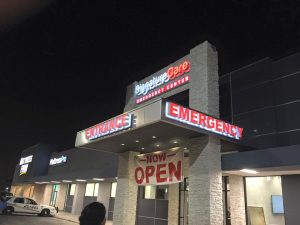 We have lighted signs in a range of shapes, types, and styles, and many of them are in use at a wide range of different businesses. No matter what services your company offers, our lighted or backlit signs could help you. In addition to outer signage, we also have fire exit, emergency exit, and other safety signs too.
At Orlando Sign Company, we make a number of custom storefront signs, including logo lobby signage and outdoor lighted signs that will suit your business. We aim to become your go-to sign provider and to help your business to grow and become more visible.
Call Orlando Sign Company today at (407) 890-8813 for a Free Consultation with a Neon Sign Specialist!
Bright Neon Signs
Traditional neon signs have a bright and eye-catching look to them but they are not always ideal because they require maintenance and repair. Today, there are LED technologies that create the appearance of a neon sign, but with reduced maintenance costs because the LEDs last much longer. As an added benefit, they consume less energy too.
Call us to discuss your signage needs.
Lighted LED-based Signs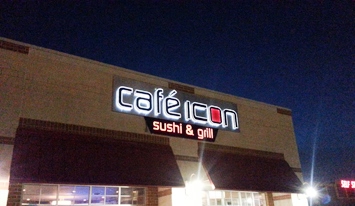 With high efficiency, low energy consumption, long life LED bulbs you can get the retro vibe of a set of LEDs without having to worry about the maintenance burden or making sure that you aren't running up a huge energy bill. These are far more energy efficient and they will last a lifetime. You can use cabinet signs or channel letters with backlighting to make them stand out, and whatever signs you choose you can be confident that your business will get noticed in the dark. This is particularly useful for a late-night business – if you have a nightclub, restaurant, hotel or theatre, or run a convenience store or even a taxi company, then attract the attention of passers-by and let them know that you are most definitely open for business.
We will make signs to suit your business – and can even offer animated signage to really catch the eye of your customers.
Indoor Lighted Signs
In addition to storefront signs, you can get neon or LED signs that are perfect for indoor use – including lighted OPEN signs and more. There are many options for people who want to direct customers or attract attention to specific parts of the store. Call us today if you would like to know more about what we offer.
Our signs can be custom made to suit the needs of your business. Our staff will work with you to put together the perfect design and turn your ideas into reality.
Programmable LED Signs
We have a selection of custom, high-tech programmable LED message center signs which can be used to display different messages to notify people of sales, opening hours, special offers or events.
These versatile signs can be updated on demand and offer a lot of color variety – you can even have eye-catching, full-color changeable graphics with some of the higher end models.
We are a Full-Service LED Sign Company
e are here to help your business with sign repair, installation, and design. We will make you a top quality custom sign and provide you with everything you need to get your sign up and running. We want to work with you as your default sign provider for exterior and interior signs, ADA signage, trade show displays, commercial vehicle wraps, exterior signage and more.
Call Orlando Sign Company today at (407) 890-8813 for a Free Consultation with a Neon Sign Specialist!