Custom Office Signs
View Office Sign Gallery
Orlando Sign Company makes the perfect office signs your business needs to create recognition for your brand and to help potential customers find you with ease.
Effective office signage has to be complementary to your distinctive brand graphics, and cohesive with other indoor or outdoor signs. This is one of the most important rules of building solid brand awareness, one of the mandatory steps that can help you achieve your business goals.
Call Orlando Sign Company today at (407) 890-8813 for a Free Consultation with an Office Signs Expert!
What Signs Does My Office Need?
Office signs come in a wide array of shapes and sizes. Not all businesses need all types of signs for their office. Your business type, your brand guidelines and your location will determine your office signage needs.




Here are a few of the most common office signs:
Logo signs for lobbies
ADA and directory signs
Room identification or door signs
Floor graphics
Wall murals
Directions information signs
Business office signs can play various roles inside your building. They can contribute to communicating your most important branding elements. They can help your visitors find their way through your facility. They can depict the story of your brand or the core values of your business through impactful wall murals. Some of these signs may be required by law for accessibility purposes. This leads to the point that working with an expert in office signage is a mandatory thing to do.
Creating Impactful Office Signage
The initial consultation is the best starting point in creating the right signage for your business. Our experts will evaluate your space and your specific requirements, in order to develop the most effective and impactful signage concept. Once we get accustomed to your facility, we will discuss with you the additional signs your business could use to improve the day to day activity.
Orlando Sign Company is happy to work with all businesses, regardless their age, experience and size. We can help companies in all industries benefit from their office signs to the full.
For All Types of Offices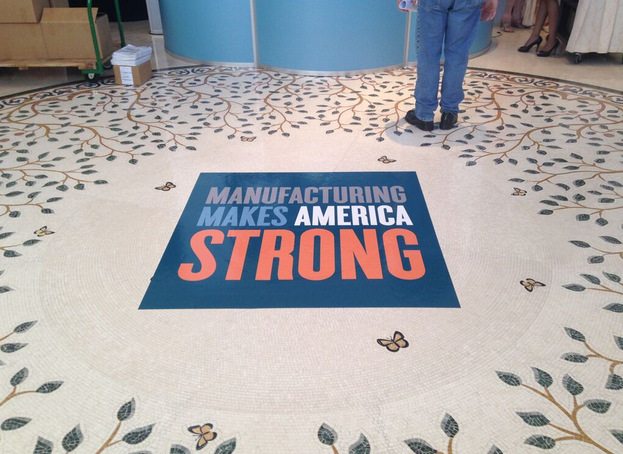 We know that each and every office may have unique business signage needs. Whether you represent a school, a healthcare provider, a retailer, or a corporation, Orlando Sign Company will assist you with the creation of a cohesive set of office signs meant to serve your goals and to help your clients find what they need.
Do you need cohesive signage for more than one office? This is very easy! We can develop the complete set of signs, and work together with your branding specialists, in order to determine the most effective method of distributing these materials to all your locations.
Local Full-Service Signage Provider
Orlando Sign Company is your one stop shop for all the office signs you may need. We can deliver you an individual sign, or a complete package. Whatever your needs, we are happy to provide you all the support and the assistance required to have your signs created and installed.
Whether you need us to develop the concept and the design of your signs, or you already have your graphic files, we deliver the same high-quality signs you need to make your business look professional and polished.
Free Office Sign Consultation
Orlando Sign Company is your trustworthy provider of impactful and effective office signs. Our experienced team is ready to take care of your signage project. We strive to exceed your expectations time and again!
Call Orlando Sign Company today at (407) 890-8813 for a Free Consultation with an Office Signs Expert!