Commercial Business Signs
View Business Sign Gallery
If you are searching for eye-catching business signs that will help you attract more clients and improve the bottom line, you have come to the right place.
Orlando Sign Company offers some of the best business signs to build your brand and improve the sales at the same time. As a full-service signage manufacturing company, we handle the entire business signage process on your behalf. Our staff will see that the entire project is covered starting from the free session with one of our experts. We oversee the designing, maintenance, installation, and repairs of the protect. We have highly talented graphic designers, installation experts, and sign fabricators who are ready to go to work as soon as we get the approval from the customer. Our signs will improve your location identification, sales, brand visibility, and your other business goals.
Call Orlando Sign Company at (407) 890-8813 for a Free Consultation with a Business Signs Specialist!
Commercial Building Signs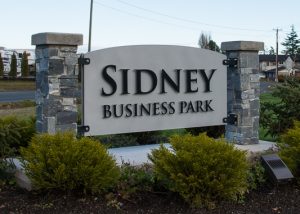 The storefront sign or building sign is the first business signage element that most businesses invest in. The most obvious benefit of this signage is business identification – in fact, it serves many other purposes. When done correctly, these signs will help drive a lot of traffic to your business.
In fact, exterior building signs serve many other purposes other than driving traffic to your company. They are important if you plan to get a business loan. Hence, a storefront signage is a worthwhile investment for all types of businesses in the long run. Our company also creates a variety of business identification signages such as monument signs, pylon signs, pole signs, and many other custom signs.
We provide eye-catching business building signs that promote your brand and attract more clients to your company. This will help increase your revenue as well as profits over time. Do you require cohesive interior business signs that match your needs? We have got you covered.
Signs For Promoting Your Brand
We provide a wide range of business promotion signages that promote your brand such as flag signs, window signs, outdoor banners, POP signage, trade show displays, vinyl vehicle wraps, yard signs, frame signs, and real estate signs. If you have an idea for a business sign, our expert team will help bring it to life.
Promotional signs are used indoors as well as outdoors – whether on-site or off-site. Your marketing goals will determine the type of promotional signage you choose. In fact, we offer a complete on-site analysis of your business needs in order to make sure that you get the right signs to meet your business goals and budget.
Free Business Signs Consultation
Orlando Sign Company is at the forefront of designing some of the best business signs on the market. Our outstanding support and quick turn times will help you choose the best signage suitable for your business. In fact, we hope to become your long-term signage provider in the area.
Call Orlando Sign Company at (407) 890-8813 for a Free Consultation with a Business Signs Specialist!